The Circle of Life: Our Process
First of all, go ahead and get all thoughts of Simba and Elton John out of your head. We won't be addressing the dramatic landscape of life on the African plains in this post. What we will do is talk through the process that takes us from a small idea to a fully developed series. The further into the process of a concept, the more our ideas take on a life of their own…and our hope is that all of this creative effort will help point people towards Jesus and the true life found in Him.
---
Brainstorming
Our Worship Arts staff begins to work on a series 16-18 weeks out. The first step is a brainstorming meeting with our creative core. This group is made up of Jeremiah (Worship Arts Pastor), Trey (Communications/Video Director), Johanna (Graphic Arts Director), and Meghan (Graphic Arts Assistant). At the time of this meeting, we know the following: the general idea of the  series, the number of weeks of the series, and an overview of texts to be used (whether a book of the Bible or certain passages).
The amount of info available to our team at this point is just enough to get us thinking creatively about how to package and market the concept without being so precise that we are conceptually boxed in. Though there are times when the communicators want a very specific look or idea, we generally have room to come up with one or two possibilities. These meetings are fun, but challenging. Lots of ideas get put on the table, but not very many make the cut. You have to have thick skin and hold on loosely to ideas!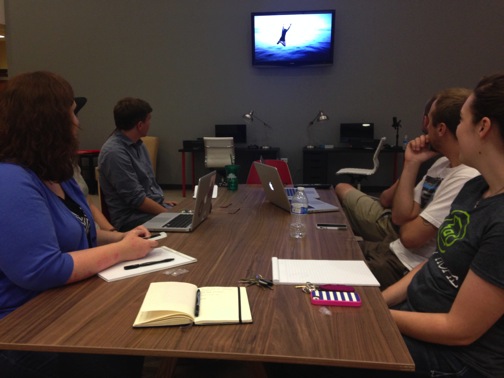 We have some incredibly creative individuals on our staff, but the crazy thing is that we actually work really well together! This is not the norm as the typical "creative" type can have a difficult time seeing past their own ideas and preferences. However, our core team approach pushes us out of our comfort zones and always lands us  on the best possible idea. All of these meetings take place in our Worship Suite. Sometimes we work at the table and other times in the cushy chairs…until people start falling asleep!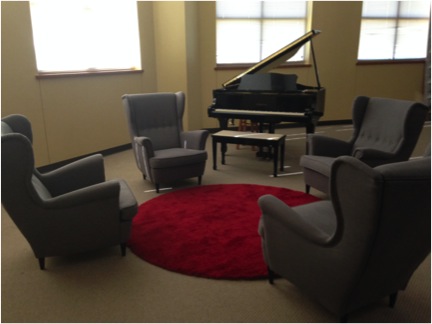 ---
Creative Team Meeting
In between the brainstorming and creative meetings, we pitch our ideas to the communicators to make sure they are comfortable with the direction of the title and aesthetic that we landed on in the brainstorming meeting. Once they give us the green light, Johanna and Meghan begin working on the graphics, while Trey and Jeremiah solidify the final concept for the series promo video. Johanna does an incredible job of taking an abstract concept and bringing it to life graphically. She also steals Jeremiah's sharpie pens (notice the stash in her pen holder).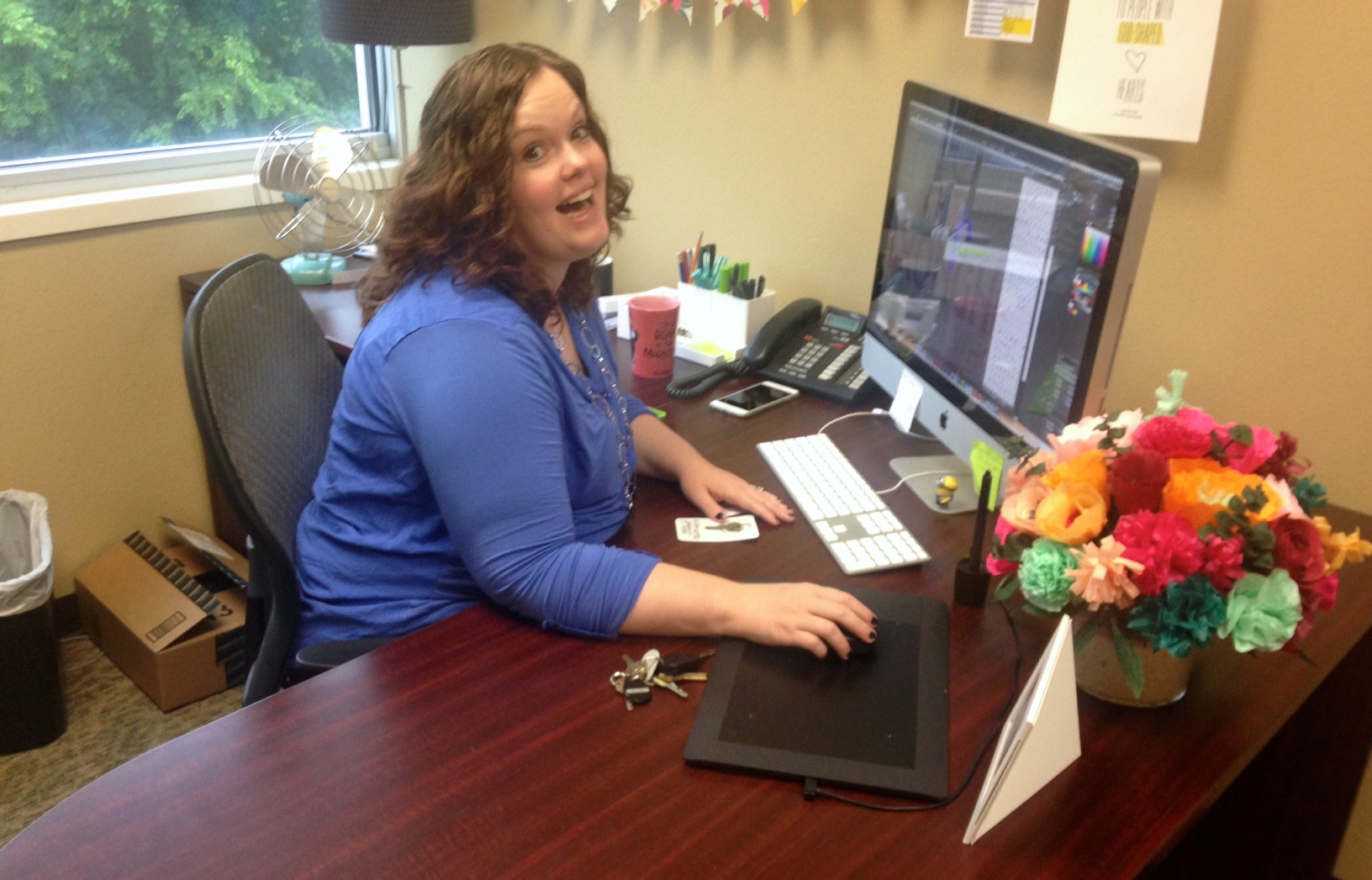 The final graphics for a series must be done by 11 weeks out. At this point, the communicators have also fleshed out their messages in much more detail (outlines, confirmed passages, etc). Darla, our amazing Creative Arts Assistant, then packages the message summaries and graphics in an email that goes out to the creative team to help them prep for our next big meeting.
The creative meeting (at 10 weeks) involves the same core group as the brainstorming but also incorporates multiple staff members from different ministries as well. These additional people rotate from series to series, providing us with fresh eyes and differing perspectives throughout the year. We typically have around 15 total and give them one to two weeks to read through the creative email packet and brainstorm ideas on their own. This year, we hope to begin including some sharp and creative volunteers as well!
The focus of the creative meeting shifts away from large scale concepts to weekly elements during any given series. At the  creative meeting, we'll discuss ideas for each particular service. We'll cover staging, video concepts (whether in-house or already produced), responsive elements, music options, social media promotions, giveaways, large scale elements, etc. As the team looks for ideas, we encourage them to post anything to our idea board on Pinterest (dudes, don't judge…this is a great way to keep everything in one place).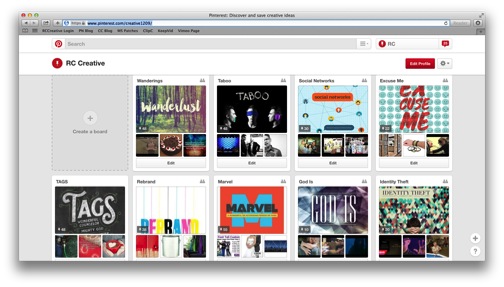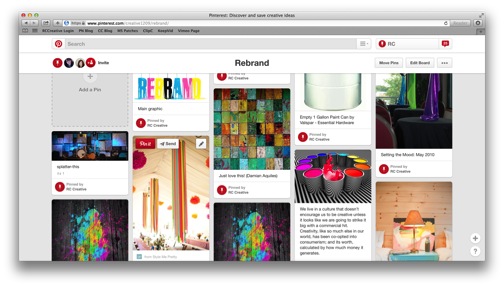 We'll peruse through our idea boards and talk through the entire series in a 2-3 hour time span. Darla documents which elements that we decide to use and sends out a detailed timeline later that week. The timeline will have all the elements for the series broken down by week and includes details and deadlines for each.
The remaining 9 weeks before the series begins is all about the execution of the concepts on the timeline. Some tasks can be accomplished in a few hours, while others (like the promo video or staging) can take multiple days. It's at this point that volunteers like yourself can enable our team to successfully accomplish more lofty creative goals. Our staff is amazing, but some tasks are larger than we can handle on our own! We love working with people from our campuses, and it's cool for them to take part in creating awesome things for our church!